Contribute your data
If you are an organisation with quality scientific or cultural content, share it. Distribute your content via our search portals and increase the searchability and visibility of your material.
Aggregation & Single Search
In its institutional role, EKT collects, organises, showcases and disseminates the country's scientific and cultural output complying with international standards and trends as well as the current needs of users, and has developed an advanced aggregation infrastructure which collects content from individual e-repositories and digital libraries to provide a single access point to open portals. EKT's infrastructure covers the entire process of aggregation, from collecting and monitoring to semantic enrichment and 'smart' open availability.


At the heart of the infrastructure is the Aggregation and Availability of Digital Content platform, an innovative aggregator that brings together digital content via www.SearchCulture.gr for cultural content and www.openarchives.gr for scientific content.
SearchCulture.gr is a cultural digital space developed by EKT as part of the 'Digital Convergence' initiative designed to gather and consolidate Digital Greek Cultural Content produced by institutions through public funding. The objectives of the project are to provide free and central access to digital cultural resources, promote and interconnect these resources and include them in the European Digital Library, Europeana in accordance with national and European priorities.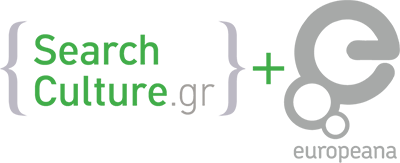 Through SearchCulture.gr, EKT aggregates national cultural content and shares it with the European digital library Europeana and thus internationally promotes digital Greek cultural heritage. To date, more than 86,000 items have been made available through Europeana.
οpenarchives.gr

openarchives.gr has been in operation since 2006 and has quickly become the largest online search portal for quality digital Greek scientific content. 80 collections from 57 scientific organisations and 769,223 items are available.      At openarchives.gr, users can search a wide range of scientific journals, research publications, doctoral theses, dissertations, maps, grey literature etc from a single access point.
SearchCulture.gr

SearchCulture.gr is now one of the most popular of EKT's services and is one of the major hubs for the aggregation of digital cultural heritage content. It already hosts over 160,000 items from 56 collections of 43 of the country's institutions, and has had more than 140,000 visits from individuals over the past two years.