Preservation Service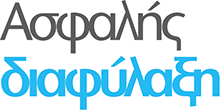 Ensure the long-term and safe preservation of your digital content
EKT's Data Protection Service (Preservator) maintains backup files and preserves digital resources. It is a complementary service which is available to users of openABEKT and EKT Repositories. The safe preservation of content is achieved through the EKT cloud and Disaster Recovery.
The service is supported by an online platform, through which procedures for mass collections, storage of digital resources (metadata of multiple types, digital files) and recovery are performed by authorised EKT personnel. Maintaining such data in safe conditions and downloading remote database backup is performed by mechanisms implemented by the EKT system and networks unit.
The safekeeping of digital content is a prerequisite for its long-term preservation. As the volume of generated digital content is increasing, the need to use safe methods and tools to preserve it is becoming more urgent. EKT's state-of-the-art Data Centre plays a key role in the safe preservation of digital content owing to its specialised information systems and sustainable technological infrastructure. Digital content can be protected from human and computer error, ensuring future access to it.
Safekeeping of content is achieved through the EKT Cloud Infrastructure Disaster Recovery Service
Cloud Infrastructure -EKT Cloud

To support the volume of digital content data (metadata and digital files), the required storage space, systems resources, high-speed links to the web and high-levels of service availability are provided. In addition, EKT creates and maintains daily backup files of data hosted on its infrastructure, which, if necessary, can enable recovery. The features of the cloud infrastructure used depends on the selected package.
Disaster Recovery Service

Disaster Recovery ensures that your application and your content are safe in the event of emergencies, such as natural disasters, system failures etc.
Why use the service?
Using this service, you are no longer obliged to store content in record carriers with limited life. Additionally, the potential redigitisation of already digitised material is avoided, in the event of a natural disaster or system failure.